PRODUCTS AND SERVICES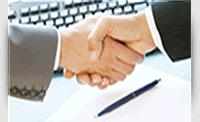 Wherever you are seeking advantage, Indhra engineering & spares know-how can help you achieve it. Our passion for technology extends from simple parts supply to helping you maintain or repair your production line and developing/supplying original equipment for your machinery. From meeting your objectives for on-time, on-budget product supply, to the highest levels of strategic thinking.
A product is only as good as the service and support that comes with it. And it should always be the product which meets your needs, not just the one that suits your supplier.


That's why Indhra Engineering will work with you to make sure you not only get the right product, but also the best of its kind. It's why we not only source and supply but also install, service and maintain. And it's why, if a new part is not the best option for you, we are equally equipped and able to repair or refurbish as required.
Finally, if the right product for the best solution doesn't exist, we can customise an existing one or even design and manufacture it for you, to the highest standard.
The IES Advant-edge
Our 100% Guarantee:
Our systems are 100% guaranteed with a six-month unconditional guarantee, and lifetime customer service support.
Customized For Your Process:
We are in a position to deliver customised products for your application .
On-call Support:
our support staff is on-call and can be on site within 24 hours. Extensive Testing: Systems are exhaustively tested to
ensure long run cycles, decrease down time and low cost of ownership.
High Repeat Business:
Our customer satisfaction is so high that over 80% of our business comes from repeat customers.